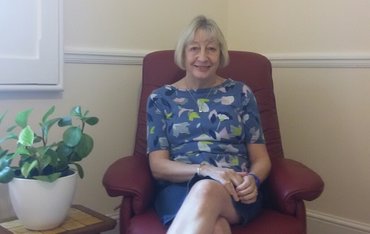 These have been my counselling services.
Anxiety & Panic
Depression
Loss, Grief & Redundancy
Low Self esteem / Self confidence
Stress
Today, I focus on Bereavement (see this page)
Anxiety and panic affects many of us in various ways although it can vary from mild to severe. For those with severe anxiety symptoms it can have major impact on our life. You may be anxious about travel, or an exam. The impact is significant and you are probably in need of anxiety treatment.
For example, if it were travel it could mean that you don't enjoy the holiday – from the lead-up, the getting there and being anxious all the time you are away until we return home. For an exam the impact is that you don't give of our best and so don't achieve the result you are hoping for.
Anxiety symptoms include panic, fear, unable to stay calm, shortness of breath, heart palpitations, poor sleep, unease, sweating, feeling light headed, dizziness, worrying …
People often refer to this as Anxiety Disorder.
Panic Attacks (also known as Anxiety Attacks) are a form of uncontrollable anxiety. Getting to the root cause of your panic attack is going to be of great benefit and this is where I will help you. We will look at ways to change your thoughts when one comes along.
Depression is something that affects many of us at one time or another. Some depression symptoms are short lived others last a long time. Not only does it bring us down it can be a huge burden on those close to us particularly our partner or our family. You may not realise how much of a struggle it can be for them to cope with our moods. Depression treatment will help.
It is likely to impact us at work and our colleagues who are normally supportive will start to view us as negative and may gradually avoid us. Further as a result our job could be at risk. Counselling to identify the cause and give us techniques to overcome it can help.
Depression symptoms include pessimism, lack of concentration, difficulty making decisions, feeling helpless, feeling tearful, being irritable, withdrawing from friends and family, low self-esteem and more.
There are many symptoms of depression, the key is recognising it and doing something about it. Depression can lead to ill health and you really need to address the problems before your body suffers as well. You can read more about it at World Health Organisation
I normally advise talking to your GP as well as me. Your GP will be able to assess whether some medication could benefit you while we undertake the counselling work. I would expect this to be in the form of anti-depressants, but as there are many forms of anti-depressants you really need the guidance of your doctor
Loss, Grief and Redundancy
Loss and grief are broad terms covering several different situations. You can also feel loss from redundancy or leaving job you enjoyed. Negative emotions from divorce or breakup of a relationship would be grief. A therapist would say you are grieving for your past life (before the redundancy or before your separation). Loss is usually something personal and meaningful to you. Loss can leave a void in your life. Redundancy is a huge issue; the feeling of rejection may result in depression.
Clients come to me because they do not understand what is happening to their lives and emotions. There is a well-known theory called the "stages of grief" which helps greatly in explaining the emotions you could be going through. I will work with you on these. The stages are not only applicable to bereavement but to the other situations, see the section on the stages for more information.
Grief and Loss counselling services include these subjects (including redundancy). It will help you understand and progress through the transition and come to terms with your emotions.
Low self-esteem / self-confidence
Low self esteem
Self esteem is about personal worth. Low self-esteem is about no valuing yourself. Some people say it happens when you do (or think you do) something stupid and believe the world laughs at you. I believe it is broader, in that these people do not see their own value and do not feel positive about their contribution to life. Low self esteem usually comes from childhood. Untreated it will lead to depression and/or anxiety.
Low self confidence
Doubting your own ability to achieve a goal is low self confidence. The goal can be anything, such as presenting at a meeting or running a marathon or painting a room. A confident person who says the can present, run the distance or paint the room, whereas low self confidence individual would doubt their ability to succeed.
Stress is perfectly normal to some degree in your life, in fact it can be said to keep you on your toes. However, there is a balance. If being stressed dominates your daily life and causes us problems – then it is not good.
You can probably guess the most common causes of stress: work, family, relationships, money. To expand:
getting married
divorce
bereavement of someone close
family/relationship problems
moving home
illness
work
losing a job/redundancy
debt/loans
Stress symptoms can be headaches, tension, short temper, poor sleep, drinking / eating / smoking more than usual. Over a longer-term it can cause illness and this is where you need to be aware of its' impact and take action.
Stress has major impact on your home life. You need to look after your relationships, they are important to your well-being
To combat stress is a challenge. Clients come to me because they do not know how to combat stress. Included in my counselling services I will help you by talking through your problems and to let you see how they impact your emotions and life.
Your problems relating to Bereavement may be seen by other symptoms in you – described here. We can cover these during our sessions together.